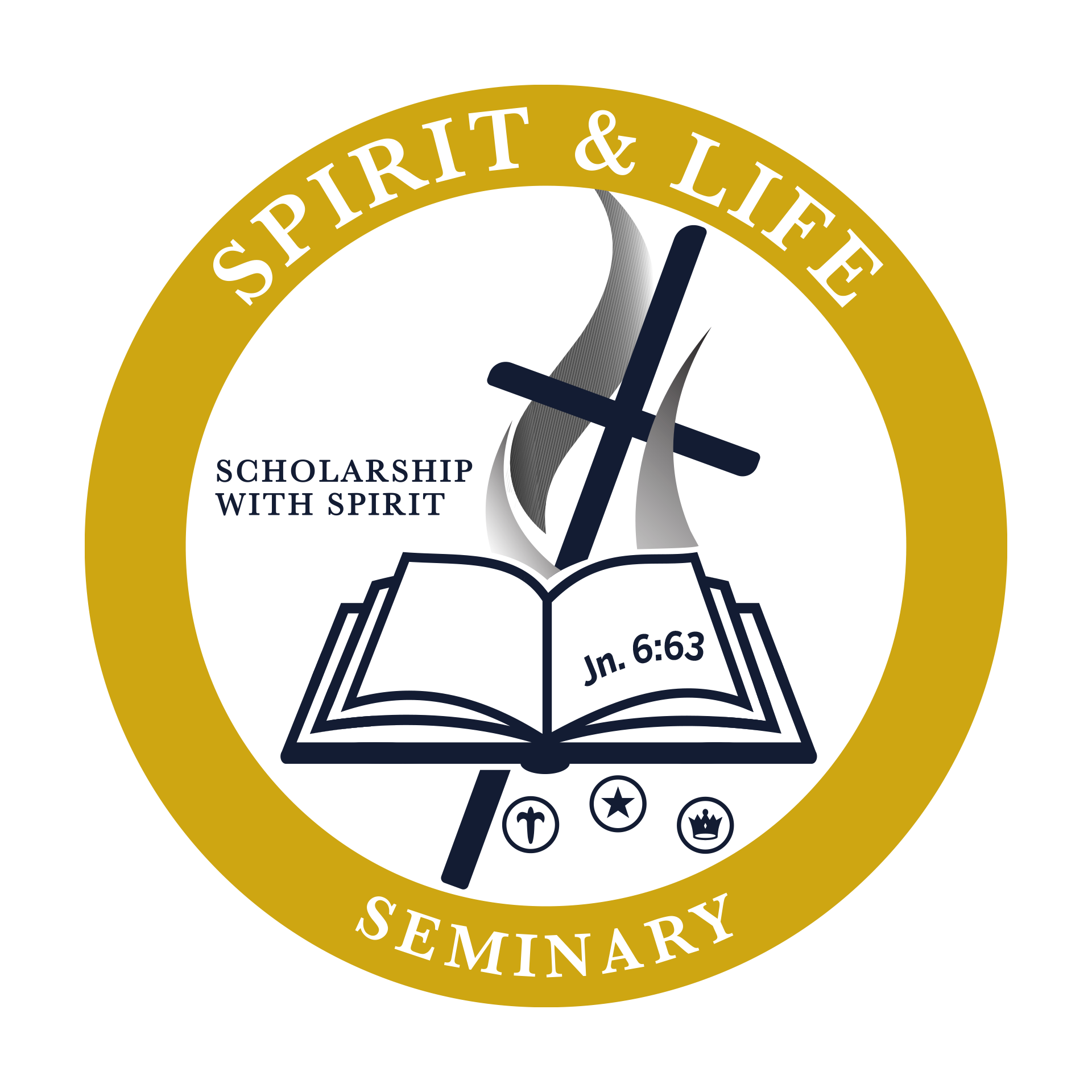 Spirit & Life Seminary
Student Account and Financial Responsibility
Students are responsible for meeting their financial obligations in a timely manner. All tuition and fees are due and payable upon registration prior to the beginning of each session.  Students should be prepared to pay full session charges on or before registration.
Spirit & Life Seminary will not accept funds for tuition prior to ten (10) business days of the scheduled start date of the session.
Tuition must be paid by the end of the session. Therefore, when an account is not paid in full by the end of the session and upon receipt of billing, a hold will be placed on a student's record. This hold restricts the student's ability to complete final exams, receive course credit, register for future academic sessions, receive transcripts of academic work, and/or graduate.
If a student is having difficulty meeting financial obligations, the student must contact the Business Manager to develop a payment plan. The student will be allowed to register for classes once all financial obligations have been met. When a student withdraws after the beginning of the session, the student forfeits the COGOP scholarship received and is liable for the regular tuition.
FULL TIME STUDENTS
Spirit & Life Seminary recommends that students desiring to maintain a full-time course load take two classes per session. The certificate and bachelor programs are designed across seven (7) semesters for a duration of two and a half years.  The program of 66 credit hours is divided with the expectation that a full-time student will take 12 hours per semester. Credit hours are $100.00 each.
COGOP Scholarship for Full Time Students
$ 85.00 per credit hour;
$ 255.00 per 3-credit course

COGOP Scholarship for Part Time Students
$ 75.00 per credit hour;
$ 225.00 per 3-credit course
PART TIME STUDENTS
Students who register for less than the full-time course load every semester should expect to complete the program over a longer period of time. It is the recommendation of Spirit & Life Seminary that students accepted into the program be prepared to commit to at least a part-time course load (one class per session/two classes per semester). A student taking two classes per semester during the fall and spring may complete the certificate program in five (5) years.
FULL TIME & PART TIME
Full Time: 66 Hours @ 2 ½ Years
Part Time: 66 Hours @ 5 Years
Tuition . . . $9,900.00
Registration fee . . . $280.00
Technology fee . . . $280.00
Textbooks . . . $1,400.00

Graduation Certificate fee . . . $100.00

Graduation Bachelor fee . . . $150.00

Total Certificate . . . $11,960.00

Total Bachelor . . . $12,010.00
TUITION AND FEES
Application Fee
$50.00 (non-refundable)
Tuition
$150.00 per credit hour
COGOP Scholarship for Full Time Students
$85.00 per credit hour
COGOP Scholarship for Part Time Students
$75.00 per credit hour
Registration Fee
$20.00
Technology Fee
20.00
Graduation Fee (Certificate program): $100.00 (The fee is not prorated; non-participation does not exempt a graduate from any part of the fee)
Graduation Fee (Bachelor program): $150.00 (The fee is not prorated; non-participation does not exempt a graduate from any part of the fee)
Textbooks
Estimate of $50 for textbooks per class